Skin Care and Facials at Our Bloomington, Indiana Spa
...Facials, Skin Care, GlyMed Plus, Bella Lucce, Farmaesthetics, Professional and Licensed Estheticians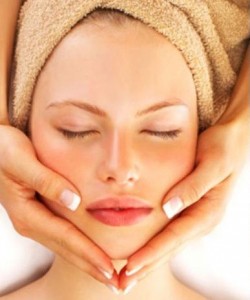 Skin Care and Facials – Esthetics
As we relax, de-stress, and detoxify our minds and bodies, we should do the same for our skin. With all that you put your skin through on a daily basis, let us take the guess work out of your skin care and help you understand your distinctive needs.
Our treatments are customized to meet your individual skin care needs and goals. As a client, you will develop healthier skin with our personalized and comprehensive skin care treatments.  Starting with our unique, customized service and extending to your home through our own private skin care line and GlyMed Plus professional homecare products.
_________________________________________________
Advanced Skin Care
Custom Advanced Facial with DermaSound 60 minutes $127
Custom Advanced Facial with DermaSound and LED Light Therapy 90 minutes $157
Dermasound Elite™ is a technology derived from ultrasonic science. The Dermasound Elite device uses low frequency ultrasonic (sound) waves to gently clean, exfoliate, and enhance the absorption of applied products. In addition, this device incorporates a second technology known as microcurrent that aids in the healing and calming of the skin. We use the Dermasound in combination with enzymes, antioxidants, peptides and botanicals to create a gentle, relaxing facial treatment which is PERFECT for all skin concerns such as acne, age management, rosacea and sensitive skin.
This is the ultimate no downtime, perfect pre-event treatment. Your skin will look fabulous immediately with clear, bright, glowing, hydrated, and plumped-up skin.
Customized Advanced Facial 45 minutes $92
The Customized Advanced Facials are unique and multifaceted. There is no skin condition that cannot be treated either with a combination of the various GlyMedPlus Skin Care Systems or utilizing one in particular.Whether your particular concern is age management, acne care, photo damage reversal, rosacea or any other skin care concern, the GlyMedPlus Skin Care System will bring you the results you need with both in spa and at home care.
_________________________________________________

LED Light Therapy Facial, good for all skin types and conditions: 90 minutes $117
LED Light Therapy harnesses the healthy and rejuvenating effects of red and infrared light to speed up the collagen production in your skin.  This light infusion tightens and smooths your skin from the inside out, leaving it radiant and fresh, without any damaging or painful side effects.  The combination of LED Light Therapy, herbal antioxidants and natural nutrients will address individual skin concerns.  Your skincare specialist will select the correct facial blend for your skin following a brief consultation.
_________________________________________________
Deluxe and Classic Facials and Peels
Our Deluxe and Classic Facials will give you luscious and relaxing facials with lasting results.  Deeply cleanse, exfoliate, and hydrate the skin with 100% natural skincare free of artificial preservatives, petroleum products, synthetic fragrances, dyes, fillers, parabens, silicone, petrolatum, phthalate and sulfates.  Brimming with natural antioxidants and potent polyphenols, these remarkable treatments remove toxins and impurities and refine skin texture as they tone and replenish minerals essential to healthy skin.  Your skincare specialist will select the correct facial for your skin, following a brief consultation.
_________________________________________________
Deluxe Facials
Customized Deluxe Facials: 60 minutes, $87 / with Extractions 75 minutes, $102
Our Deluxe Facials are all fully customizable to your individual skin care needs.  Whether you have Anti Aging concerns, Acne , Fine Lines, Sun Damage or other skin care issues, our licensed and professional Estheticians will be able to create your optimal skin care routine here at the spa as well as your essential home skin care.
_________________________________________________
Deluxe Peels
Customized Enzyme Peels:  25 minutes $62
Natural enzymes act to stimulate natural exfoliation by dissolving cross-links in the skin, encouraging a rapid turnover and elimination of dead skin cells without stripping the skin or harming healthy tissue.  Enzyme peels are one of the kindest methods of skin exfoliation and can be used on all skin types to provide gentle exfoliation, purification, nourishment and anti-aging benefits.  Saturate your skin with vitamins and enzymes harvested from natural botanical s, fruits, flowers, vegetables or clay's to improve skin tone and texture, revealing your clear and healthy complexion.  Your Esthetician will customize your Enzyme Peel to match your skins specific needs with a custom blend of our product lines.
_________________________________________________
Classic Facials
Customized Classic Facials: 50 minutes $77
Your esthetician will customize your Classic Facial with the herbal and floral medley that addresses your personal skin care needs.
Custom Classic Back Facials 50 minutes $77
Back facials can be beneficial in cleansing those tough to reach spots, targeting a variety of skin care needs, such as clogged pores, back acne and dehydrated skin.
_________________________________________________
A Hot Towel Add-on creates even deeper relaxation. Tension spots on your body are wrapped in heated, comforting towels. Add $10.